In the casino movies, the tough-looking pit bosses and vigilant security guards use cameras and their years of experience to spot the cheaters. Then the cheaters are taken to the back rooms, where they are interviewed by ruthless boneheads.
In the realm of modern gambling, the landscape has evolved. Casino owners no longer solely depend on croupiers' expertise or surveillance cameras. Advanced technology has emerged, making life difficult for cheaters, card counters, and even professional gamblers. Unwanted individuals are swiftly identified and either expelled or reported to authorities.
Discover the strategies employed by top casinos worldwide to tackle fraudsters and disruptive players effectively.
Automatic license plate identification
Certain casinos have implemented advanced security measures where the surveillance system is alerted upon a visitor's arrival through license plate recognition cameras installed in the parking lots.
Cars parked outside the establishment are monitored through a process involving:
Capturing the license plate image using a camera.
Utilizing a specialized system to identify the alphanumeric characters.
Transmitting the information to a database for further analysis.
If a person on the blacklist or a known cheater from the list of excluded customers arrives at the casino, security personnel will promptly intercept and confront them at the entrance.
While this scheme may not deter professional cheaters, it effectively addresses potential undesired visitors, enhancing overall security measures.
Biometric face detection
Certain gambling establishments have implemented facial recognition technology, enabling them to identify visitors through surveillance cameras. Though a novel approach in the industry, operators affirm its effectiveness in meeting expectations.
In a basic setup, the system captures facial images of all customers, creating a catalog that necessitates manual review. A more advanced version analyzes the data and cross-references players with the database. If a potential match to the blacklist is found, the security service is alerted and takes appropriate action.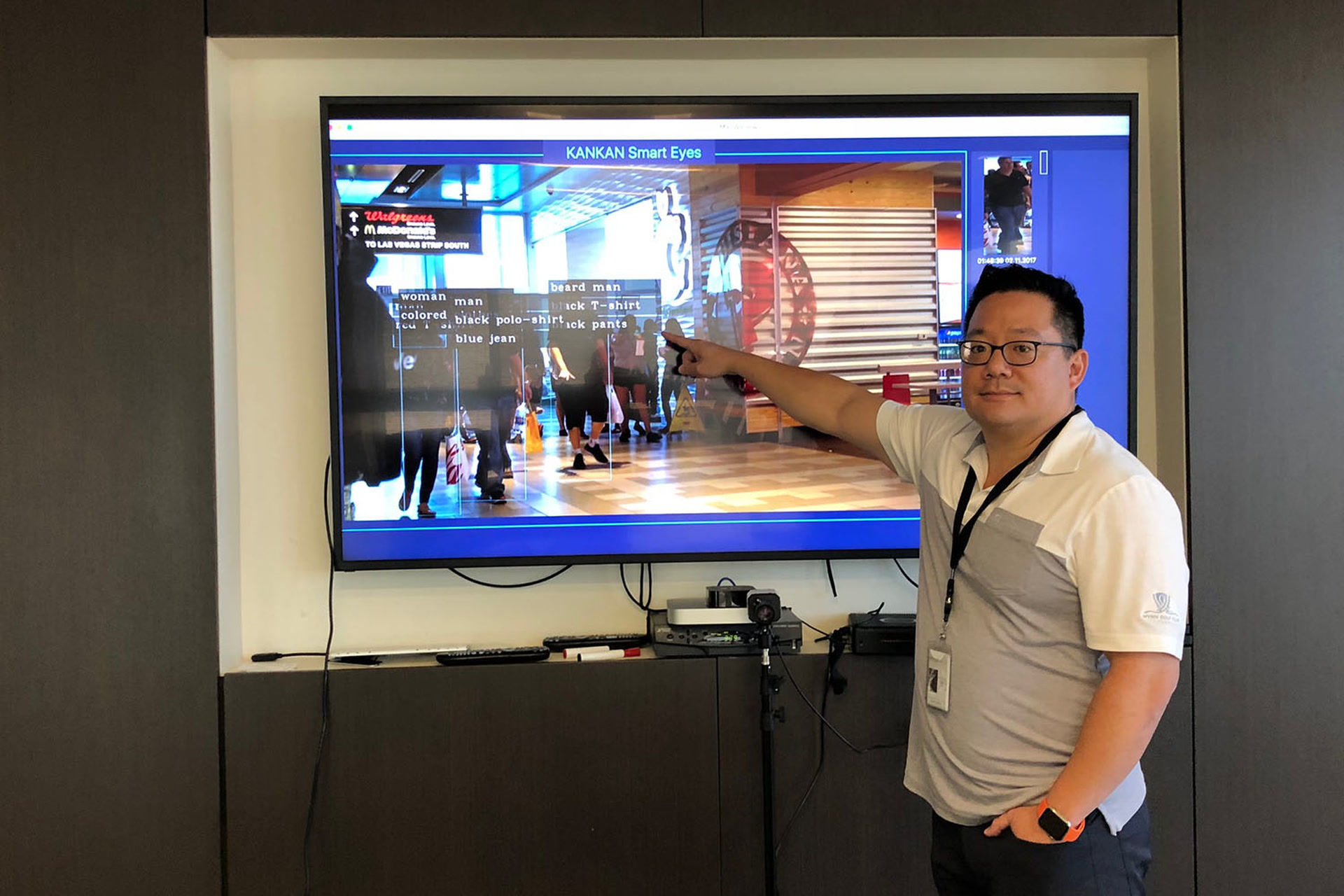 Amidst the introduction of the new system, skepticism arises among experts. John Connolly, an agent from Eye on the Action and manager of the Casino Surveillance and Security Society, shares his perspective:
"The images captured from overhead or lower angle cameras often present suspects' heads in an unnatural perspective, undermining the reliability of the technology".
Connolly further contends that the current database checks remain time-consuming, posing challenges to the system's efficiency.
Nevertheless, as with any innovation, there is resistance from a conservative faction among employees.
RFID casino chips
RFID, an acronym for Radio Frequency Identification, finds extensive application within the gambling industry as a prevalent technology.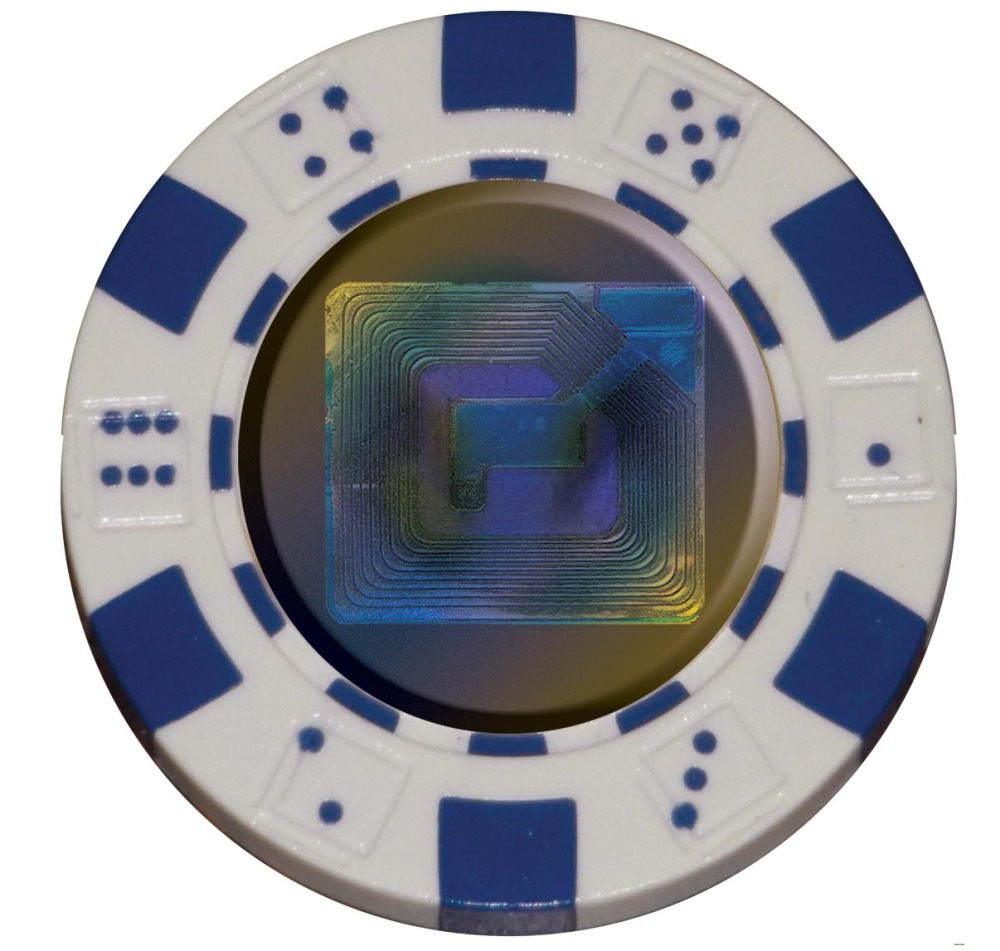 Casinos employ RFID chips embedded in tokens, enabling transmission of programmed codes via specific radio frequencies. This unique feature serves several purposes:
Countering counterfeit tokens;
Preventing token-related fraud;
Tracking the movement of game chips;
Generating statistics, and more.
Even staunch gambling traditionalists have no doubt about the effectiveness of these chips, as they have consistently assisted casino operators on numerous occasions.
A notable incident occurred a few years back at the Bellagio, where an unidentified individual managed to steal tokens worth one and a half million dollars. In response, the casino deactivated the chips, rendering them worthless for both cashing in and gambling purposes.
In Singapore's gambling establishments, it is strictly prohibited to remove tokens from the casinos. This measure assists security personnel in preventing players from absconding with their chips.
"Angel Eye"
In popular baccarat casinos like Macau, card swapping between boxes is a frequent cheating tactic. This technique thrives in establishments that permit players to handle and flip the cards themselves.
An effective solution called "Angel Eye" has been developed by gambling equipment developers to combat this fraudulent technique in the industry.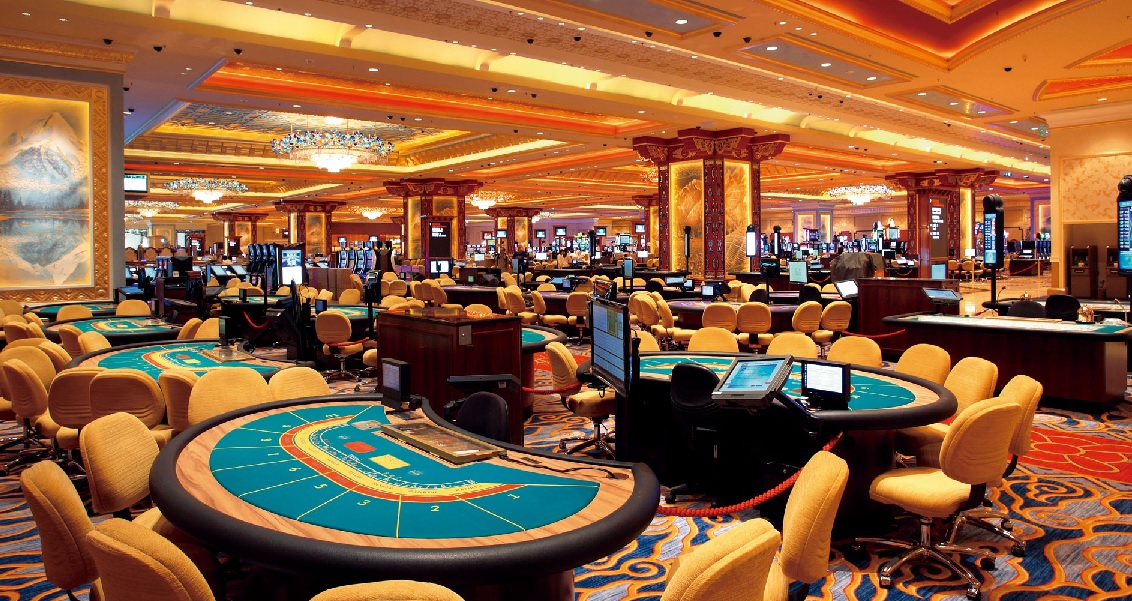 The "Angel Eye" system operates as follows:
Cards are printed with colorless ink barcodes.
A scanner is integrated into the dealer's shoe.
As cards are dealt, the scanner reads the codes.
The data is sent to a computer for analysis.
The system monitors card ownership for each player.
If cards appear in unexpected positions, security is alerted for review through surveillance footage.
The application of this technology is valuable not only in combating fraudulent activities but also in addressing dealer errors and ensuring integrity in games like blackjack, especially when multiple decks are used in the shoe.
TableEye21 System
This multifunctional computer program integrates various technologies to provide a range of valuable tools. Its operation entails:
Continuous video capture of the table gameplay.
Data analysis from the recorded video.
Incorporation of information from RFID chips on chip movement.
Comprehensive collection of statistical data on the table, including customer outcomes and dealer timings.
By adopting this approach, it becomes feasible to identify potential card counters, detect fraudulent activities, prevent possible collusion between swindlers and dealers, and execute various other measures.

NORA System
This captivating acronym, evoking connections with a woman's name, represents Non-Obvious Relationship Awareness (NORA). It encompasses an extensive database comprising comprehensive information about various "relevant individuals," including:
Dealers, pit bosses, and managers;
Previously apprehended cheaters;
Exposed card counters;
Valued patrons;
Former casino security personnel, and more.
It encompasses all individuals who have any form of affiliation with the gambling industry.
However, it is more than just an extensive collection of information. The system employs automated algorithms to detect potential associations among individuals within the database.
For instance, it can unveil that the dealer and a customer who recently had a substantial win were both former students at the same university. Naturally, this kind of information could pique the interest of the casino management.
Conclusion
Undoubtedly, implementing new technology does not exempt gambling establishment owners from the crucial task of meticulously choosing competent managers, cameramen, and security personnel.
While no system in the world can completely eradicate cheating and fraud, it would be unwise to dismiss the fact that modern advancements do play a significant role in combating such activities.
Cutting-edge cameras, extensive databases, facial and license plate recognition, and RFID chips are just a few examples of technologies that make cheaters' lives more challenging while enabling more effective casino management.
Looking to take your skills to the next level? Check out our BLOG section for expert tips, advice, and resources on how to improve your online casino game. From mastering strategies for table games to becoming a pro at live dealer experiences, our "Blog" section has everything you need to become a top player.