Dreams of a huge jackpot
Every gambler dreams of hitting a life-changing jackpot, fueling hope in even the most skeptical. The allure of massive winnings creates a yearning for that elusive lucky streak.
The anticipation of life-changing possibilities fuels people's commitment to spending hours in casinos, buying lottery tickets for years, pressing video slot buttons, and competing in poker tournaments with unwavering determination.
The odds of striking it big in a lifetime are slim for most customers. Massive winnings are rare in gambling, otherwise operators would have gone bankrupt. Yet, the allure of becoming an overnight millionaire beckons every gambling enthusiast, especially those drawn to games with the potential for substantial payouts.
Later in this article, we will delve into the most extraordinary gambling wins. Beyond the staggering amounts won, each case holds fascinating and, at times, eerie details that captivate our attention.
Incredible lottery luck
In May 2013, Gloria McKenzie achieved an extraordinary feat by setting a Powerball lottery record. Against odds of 1 in 175 million, the 84-year-old woman claimed a staggering $590 million jackpot.
At a local supermarket near her home, an elderly woman purchased a lottery ticket. Interestingly, as she stood in line at the lottery booth, an unidentified customer ahead of her allowed her to go first. Seizing the opportunity, she selected the top ticket from the stack, potentially diverting the winnings from that kind stranger to herself, as luck would have it.
Cynthia J. Brennan's Short-lived Happiness
In a twist of fate in 2001, waitress Cynthia Jay-Brennan experienced both fortune and misfortune. Engaging with video slots, she struck the astonishing jackpot of thirty-five million dollars, marking it as the highest ever awarded on slot machines at that time.
Promptly resigning from her job, Cynthia Jay-Brennan tied the knot with her long-term partner and embarked on a dream voyage across the globe. However, fate had a different path in store for her. Regrettably, she never had the opportunity to savor her unanticipated fortune.
Tragically, mere weeks following her victory, Cynthia was involved in a devastating car crash. The accident claimed the life of her sister and left Cynthia paralyzed from the chest down, confined to a wheelchair. Her life took an unimaginable turn, shattering her dreams and altering her existence forever.
Megabucks Conqueror Elmer Sherwin
The renowned Megabucks slot machine stands as the epitome of video slots worldwide. Its colossal jackpots entice millions of users, yet only a fortunate few can claim victory in this pursuit.
Elmer Sherwin achieved the extraordinary feat of winning not once, but twice. In 1989, his fortune smiled at the Mirage Casino in Las Vegas, where he amassed a staggering $4.6 million playing Megabucks. Sixteen years later, lightning struck again as Elmer struck gold at Cannery, claiming an even more remarkable jackpot of $21 million.
On a side note, Sherwin's personal triumphs debunked the myths surrounding the Megabucks curse. The fortunate individual, who defied the odds and won the elusive slot machine jackpot twice, now leads a peaceful life, relishing in the fortunes he has garnered.
Conor Murphy's Fantastic Bet
The Cheltenham Festival stands as a paramount occasion for avid British horse racing enthusiasts, uniting the wealthiest bettors in a thrilling display of races.
Conor Murphy emerged as the star of the festival in 2012, seizing a staggering one million pounds as per the previous year's wager.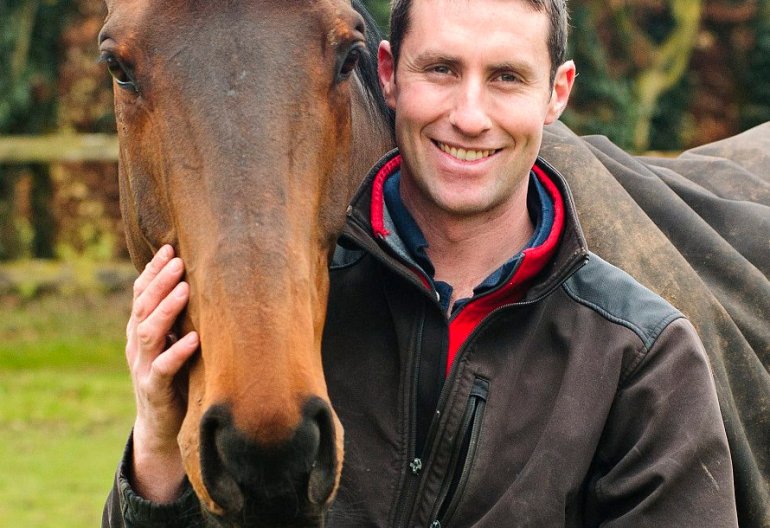 On Christmas Day 2011, Conor took a chance by placing an "express" or "accumulator" bet, successfully predicting the winners of five races. Miraculously, all the horses he selected crossed the finish line first, leading him to a substantial and fortunate win.
In the realm of horse racing, it is widely recognized that predicting the top five winners months before a tournament is an arduous feat. Hence, Conor's remarkable accomplishment swiftly transformed him into a local legend, admired by those acquainted with the intricacies of the sport.
The wager that defined life
The name of Ashley Revell is well-known to anyone with even a passing interest in the realm of gambling. Back in 2004, this British individual boldly staked his entire accumulated wealth on a single roulette bet, creating a memorable tale of risk and chance.
Ashley Revell made a daring move by selling his property, withdrawing his funds, and receiving a cash sum of over $135,000. Armed with this money, he embarked on a journey to Las Vegas, specifically choosing the Plaza Casino as his destination to test his luck at the roulette table.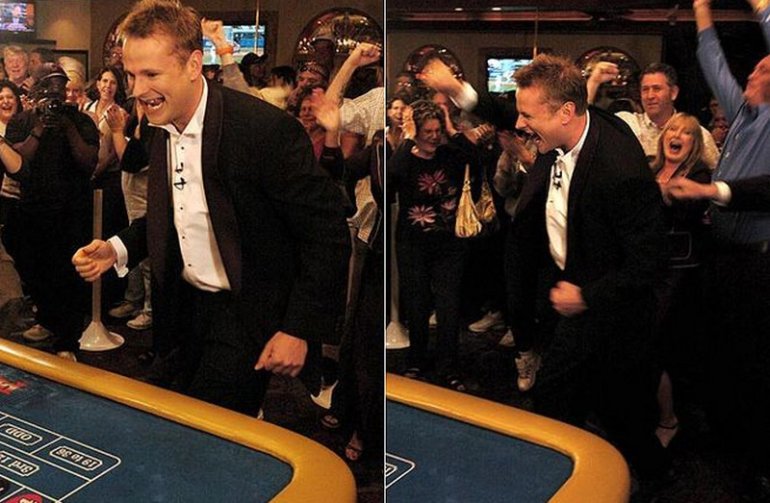 Placing his entire fortune on red, Ashley Revell witnessed the ball come to a halt on lucky number seven, securing his victory. After generously tipping the dealer, he swiftly cashed out his winnings and bid farewell to the casino. Subsequently, Revell ventured into the realm of online poker, establishing his very own virtual poker room.
Don Johnson's Luck
While winning a substantial sum through the lottery or hitting a progressive jackpot on a video slot may be within reach for some, outsmarting a casino at blackjack proves to be more challenging. Yet, an even greater feat lies in conquering multiple gambling establishments one by one.
Don Johnson achieved this feat. No, we're not referring to the renowned actor, but an ordinary individual who isn't even a card counter, despite possessing an expert-level understanding of blackjack.
In 2011, he made headlines in Atlantic City by outsmarting Borgata, Tropicana, and Casino & Spa during a single session, walking away with approximately fifteen million dollars.
Incredible generosity
In July 2011, Colin and Chris Weir made headlines by winning a staggering £161,653,000 in the Euromillions. However, it wasn't just the massive jackpot that captured the world's attention when it came to this Scottish couple.
In a departure from the norm, Colin and Chris Weir chose not to indulge in personal luxury after their big win. Instead, they generously showered their family, friends, and acquaintances with expensive gifts. Some were fortunate enough to receive lavish cars and other incredibly generous presents.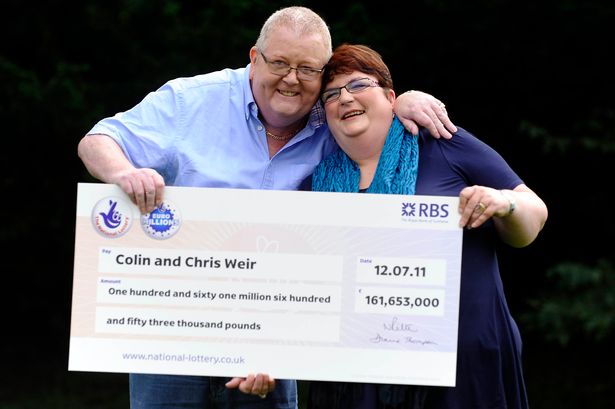 Furthermore, the couple demonstrated their commitment to philanthropy by establishing The Weir Foundation. Their charitable endeavors extended to the local soccer club, which received a generous donation of several hundred thousand pounds, bringing luck to the deserving team.
Where can you win a huge amount of money?
With the rise of online gambling, the opportunity to contend for substantial winnings from the comfort of home has become a reality. A plethora of choices await, including:
Participating in online lotteries offered by renowned operators across various countries.
Trying your luck on gambling machines featuring progressive jackpots.
Engaging in high-stakes gambling activities.
Joining massive online casino tournaments with substantial prize pools.
Taking part in international poker tournaments hosted by renowned poker rooms, and much more.
Nowadays, achieving high scores is within reach, even through mobile gambling.
However, it's important to keep in mind that the odds of winning are quite slim. As the jackpot increases, so does the number of competing players. It's crucial to have a realistic assessment of your chances.
Looking to take your skills to the next level? Check out our BLOG section for expert tips, advice, and resources on how to improve your online casino game. From mastering strategies for table games to becoming a pro at live dealer experiences, our "Blog" section has everything you need to become a top player.